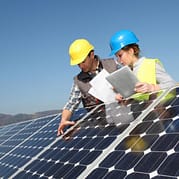 CED Ventura has been in business for nearly 50 years and supplies electrical products and solutions in Ventura and Santa Barbara counties. With hundreds of distributors throughout the country, their code of service is "integrity and reliability for the customer's best interest".
Prior to Goose, CED Ventura was unable to efficiently track their assets and their drivers' whereabouts. They were concerned about accurate location readings and wanted more transparency with their drivers on the road.
To help ensure drivers and routes are able to reach their fullest potential, CED Ventura wanted Goose, in addition to our full tracking system, to improve their overall workday processes. With Goose and Fieldlogix's tracking solution as a complement, they can receive aggressive driving alerts, abnormal vehicle movement, ensure their drivers are completing their jobs on time, and provide their customers with a method to keep in touch with drivers for a better experience.