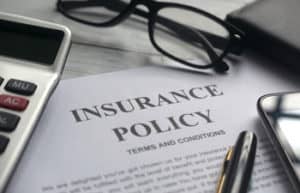 Insurance telematics is becoming a popular technology within the commercial auto insurance industry.  The is largely due to the fact that commercial fleets have become very risky clients for insurers.  Claims losses have increased substantially over the past decade due an increase in the number of vehicle accidents.  Much of this is attributed to driver distractions, which are becoming more commonplace thanks to smartphones.  In addition, vehicles are now more advanced and more expensive to repair because of in-vehicle technology advancements.   One such example is the repair cost for a front-facing lane departure camera.  A simple fender bender could add over $2,000 to the repair bill just for the camera replacement. Due to these issues, insurers have become extremely risk averse when it comes to writing new commercial auto policies.  This hurts the insurers because they lose revenue due to the lost business opportunities.  It hurts fleets because they are faced with increasing insurance premiums.  It even leaves some fleets without coverage options.  To address these challenges, vehicle telematics systems are becoming very popular with auto insurers due to the many safety benefits associated with the technology.
Telematics systems such as FieldLogix helps fleets and insurers:
Identify high-risk drivers: The Artificial-Intelligence powered Crash Risk report identifies drivers who are at a higher risk of being involved in an accident based on their historical driving behavior and the local weather forecast.
Build a safety-oriented culture: The driver scorecard ranks and scores drivers based on safe driving habits.  This is used to facilitate internal competitions and coaching opportunities to improve driver safety.
Reduce speeding: The technology monitors and alerts managers and drivers of excessive speeding events and posted speed violations
Reduce aggressive driving: Studies show that aggressive drivers are 66% more likely to cause a fatal accident. The technology monitors all aggressive driving events. There is even an option to use an in-cab dash camera to record the video of aggressive driving events.
Reduce distracted driving: Driver-facing dash cameras detects and alerts drivers of activities such as cell phone use, eating, drinking, and smoking.
Reduce bodily injury claims: The dash cameras can monitor and alert drivers of fatigue and unbuckled seatbelts.
Insurers are reporting positive results from telematics solutions. One insurer noted that telematics technology helps fleets reduce vehicle accidents by 45%, speeding events by 75% and aggressive driving events by 80%. In addition, the FMCSA found that the use of onboard telematics resulted in a 37% reduction in the number of speeding violations per 1,000 miles driven.  Some insurers are even using the real-time location and accident notifications from telematics systems to dispatch their personnel and other resources to an accident scene to quickly address the insured's needs.
Telematics is quickly finding its way into the hands of the insurance industry due to the many safety-related benefits.  This helps insurers write more fleet policies and keeps fleets insured at a reasonable expense.
Take a virtual tour to learn more how FieldLogix can help fleets improve driver safety.