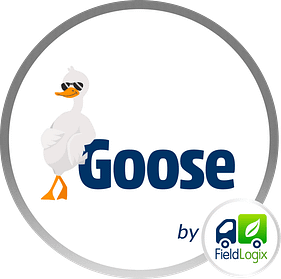 Fieldlogix is excited to announce that our innovative mobile app, Goose, is now available on Android! FieldLogix cares about making the day a breeze for dispatch and drivers, which is why Goose is every driver's best friend while on the road.
Goose provides companies with the ability to create optimized routes, dispatch jobs to the driver's smartphones, provide turn-by-turn navigation to jobs, and communicate to waiting clients all through one mobile app.
With urgent or new stops, dispatchers can drag and drop the stops to the nearest drivers and Goose instantly notifies drivers on their phones with the details and navigation to the destination. An added benefit is that clients no longer have to wait around for a four-hour arrival window. They will now receive text messages with the driver's ETA, much like they would experience with a product like Uber.
"Goose is a leap into the future of GPS fleet management," states, Yukon Palmer, the Chief Service Promoter for FieldLogix. The application also benefits the drivers by helping them complete more jobs, reduce travel times, and reduce fuel usage. Goose aims to be a driver's "wingman".
To learn more about Goose and sign up for a free trial click here