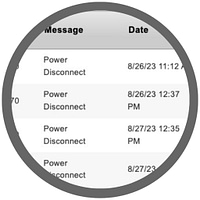 October 7, 2022 – FieldLogix announces several exciting new product updates. These new features give our customer more reporting capabilities and more control over their devices.
This release is in-line with our goal to release several new product enhancements each quarter.
The new enhancements include:
– A power disconnect report that documents any time tracking devices were disconnected.
– Updated fleet sustainability report displaying driver behaviors that impact fleet emissions
– Fleet safety scorecard improvements
– Vehicle inspection report improvements
– Aggressive driving & impact notifications
– Ability to add vehicles & assign tracking devices
– Ability to add vehicles via a bulk file upload
– Power disconnected icons that show which devices are disconnected from power.