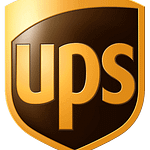 Fleet GPS tracking and telematics devices have been installed in over 11,000 UPS delivery vehicles. The company recently announced plans to install GPS navigation and telematics equipment in another 10,000 trucks. UPS, one of the most recognized brands in the world, is a $49.7 billion global corporation known for its efficiency and speed.
In 2008, the company started installing GPS fleet tracking and telematics equipment into roughly 1,500 fleet vehicles. UPS wanted to test the technology in different regions, climates and monitor the data gathered by the devices. The devices capture more than 200 key data elements, including speed, RPM, oil pressure, seat belt use, plus the number of times the truck is placed in reverse. They soon realized that the fleet technology was able determine a truck's performance and condition, as well as identify ways drivers can make small adjustments that yield major results. Improved data combined with driver coaching has helped UPS significantly reduce its fuel consumption, emissions, and maintenance costs, while improving customer service and driver safety.
"UPS is always looking for ways to improve efficiency and customer service, slash energy consumption and emissions, and make our drivers safer on the road," said Mike Hance, vice president of fleet operations. "We realized this cutting-edge technology enables quick, fact-based decisions to improve these areas." As part of the endeavor, the company is installing sensors in key areas such as brakes, engine box, and also on the exterior of the trucks. These devices will help the company use map tracking for the location of its fleet vehicles and also helps fleet managers identify ways in which drivers can make adjustments and improve their performance based on collected data. Two key areas the company plans to improve are idle time and route efficiency.
To date, the endeavor has yielded positive results, including reduced idling,  maintenance, fuel costs and waste, while also improving driver safety. UPS reduced truck idling time by 15 minutes per driver per day, totaling 25 gallons of fuel per driver per year. While that reduction may seem a small change, on the large scale, it's a major improvement. "When telematics is fully deployed in the small-package delivery fleet in the U.S., the reduction of idle time by 15 minutes per driver per day would save 1.4 million gallons of fuel annually," said Donna Longino, a UPS spokesperson. "Multiply results like that by more than 90,000 drivers worldwide, and you can see the potential. In addition to reducing idle time, telematics systems provide other environmental benefits. By helping UPS optimize dispatch planning and driver routine, the system reduces overall driver miles, cuts fuel consumption, and reduces emissions. Further, by optimizing vehicle performance and improving maintenance, telematics help UPS increase the useful life of parts and decrease the disposal of parts, including lead acid batteries and tires, " Longino said.
UPS has been able to reduce vehicle maintenance costs with data gathered from the truck monitoring system.  UPS mechanics now base maintenance decisions on the actual vehicle use and performance. Before the company performed maintenance at regular time intervals, regardless of a delivery truck's mileage or amount of use. The tracking devices also help to identify which vehicle parts need to be replaced. For example, UPS realized that sometimes mechanics were replacing fuel injectors when the truck only required an inexpensive "O-ring." Additionally UPS can more accurately determine the right time to pull trucks off the road for maintenance, reducing truck downtime and wasted maintenance expenses. Telematics equipment also allows UPS to more accurately allocate replacement dollars, as the tracking system helps identify fleet vehicles performing less efficiently, or when to simply navigate a vehicle on a shorter route.
Safety is another area that has been improved from utilizing the fleet tracking devices.  For example, tests performed by the tracking devices  showed that truck drivers wore their seat belts 99.8 percent of the time, up from 98 percent. Additionally, the fleet equipment reduced the number of times they placed trucks in reverse, behavior that UPS truck drivers are trained to avoid for safety reasons.
About UPS
UPS is the world's largest package delivery company and a leading global provider of specialized transportation and logistics services. Every day, UPS manages the flow of goods, funds, and information in more than 200 countries and territories worldwide.
Source: Automotive Fleet Magazine
---
Learn how our award-winning GPS fleet management solution uses Artificial Intelligence to improve your fleet's efficiency & safety here.