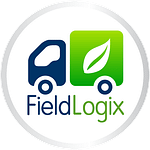 With fall coming to an end and winter moving in we wanted to let everyone know what we've been up to.
We've had a busy summer and are thrilled to announce that we have innovated and improved FieldLogix in several key ways. In order to keep our customers' businesses in the zone, we have made some smashing new changes to our system.
We're pumped for the release of the following new features:
Restriction Zone by Vehicle
Now you can create restricted zones and assign them to vehicles.  This will generate an alert when a specific vehicle enters or exits a specific zone rather than all vehicles entering and exiting your zones.
Enhanced Dispatching
We've added many route optimization tools and we now display real-time route status within the same screen as your maps.
Google Autocomplete
We are now using Google autocomplete to fill in the addresses in each of our fields as you start typing.  This saves you precious seconds when you are trying to complete your tasks.
Easy-to-Use Widgets
We consolidated all of our map controls into widgets on the top right corner of the maps.  This cleans up the map interface and provides you with easier map controls (especially if you are accessing FieldLogix via a tablet or iPad.) 
Street Speed Limits Coming Soon
 We are in the process of rolling out street speed limit monitoring.  This will generate alerts when vehicles travel faster than the local speed limit.
We also attended Wennsoft Synergy 2015 in Las Vegas. Our Eco-matics expert and CEO, Yukon Palmer, gave an awesome presentation about the future of fleet management and gave away some valuable insights into the industry trends that will be the ones to watch in the coming new year. We also gave away a FREE Apple TV!
If you couldn't make it, don't worry, we are always happy to speak with you about the future of Fleet Management and how it can transform your business. Visit fieldtechnologies.com to learn more!
Last but definitely not least, we have officially rolled out the Beta Testing Program for our new app, Goose! It's going to positively disrupt the industry, causing drivers and dispatchers to smile than ever before! The great news: we're looking for more testers! If you're tired of the hassle that comes with the old school process of deliveries and dispatching, give Goose a try and be one of the first users to know what it's like to have a wingman on the road.