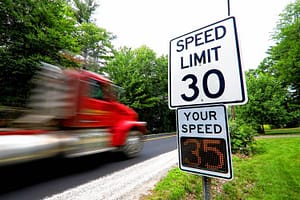 Piedmont Service Group Prevents Unsafe Behavior
About Piedmont Service Group
Piedmont Service Group is a commercial HVAC company that has served property owners and operators throughout the Piedmont Region of Virginia and the Carolinas since 1971.  They have partnered with commercial, industrial, institutional, and government organizations to maintain safe, healthy and energy-efficient operations.
Challenges
Like most companies with a fleet to manage, Piedmont was looking to cut costs and keep their drivers safe.  They looked to FieldLogix's Field Resource Management System to gain insights into their drivers' habits.  They found a lot of unsafe behaviors, Piedmont turned to FieldLogix for help.  
Solution
Fueled by a need to encourage safer driving within their fleet, Piedmont started using the in-cab safety feedback feature in the FieldLogix Field system.  Shortly after implementing, Neal, the fleet manager, provided some excellent feedback, "The FieldLogix system works great! We have techs slowing down left and right after having the units installed. The speed limit buzzer is great!" An alert will sound inside the cab when a driver crosses the threshold into aggressive driving, excessive speeding, and even excessive idling.  Using this in conjunction with the Driver Scorecard helps Neal monitor driver safety at a high level while also providing drivers with instantaneous feedback.
Results
Neal and the Piedmont team have noticed a drastic improvement in the number of safety incidents and traffic violations. Neal and his drivers are happy, and most importantly, so are the customers!
What's Next
In-cab safety feedback is just one of the features Piedmont is utilizing.  In addition to improving safety, Neal can also track his fleet in real-time with GPS tracking, enhance dispatching for efficiency, increase supervision of his fleet, and improve customer service. All from the FieldLogix system.  
Learn more about how FieldLogix can keep your fleet safe.  Talk to one of our Solutions Experts today!